Before I went on our church's women's retreat on the first of April, I told the kids about how Poppie let me and my sister put make up on him whenever Nonnie went on a women's retreat. The kids loved this idea and begged Dada to let them pass on this tradition. Time flew however and they didn't get to give Dada a make over while I was gone. Luckily though, Dada held up his end of the bargain and let the kids decorate him when I got home.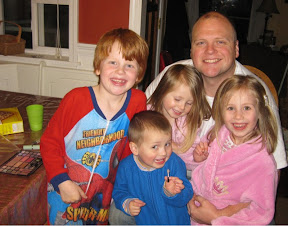 Pretty, pretty Dada!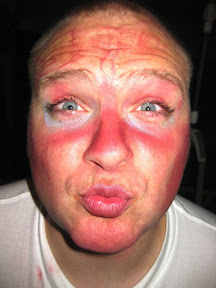 The kids love to give us shows! Dance shows, gymnastics shows, ballet, Kung foo, light, fighting, swinging on ropes, clown shows, all types of shows. This show was a dance show that included matching outfits-with tights! So pretty!
Pretty, pretty Opie with her new bangs. She loves them and she loves not having her hair always fall in her face too.